Cubash Transparency Report #7
Hello friends. It's that time of the week again.
This week, I have primarily worked on account suspensions and the store page. Very exciting stuff.
Let's begin.
Account suspensions
With every online community, there is bound to be at least one bad actor. We do not want people who break our terms of services to use the platform with their bad intent. This is why I have been working on a system to block these users off of the platform.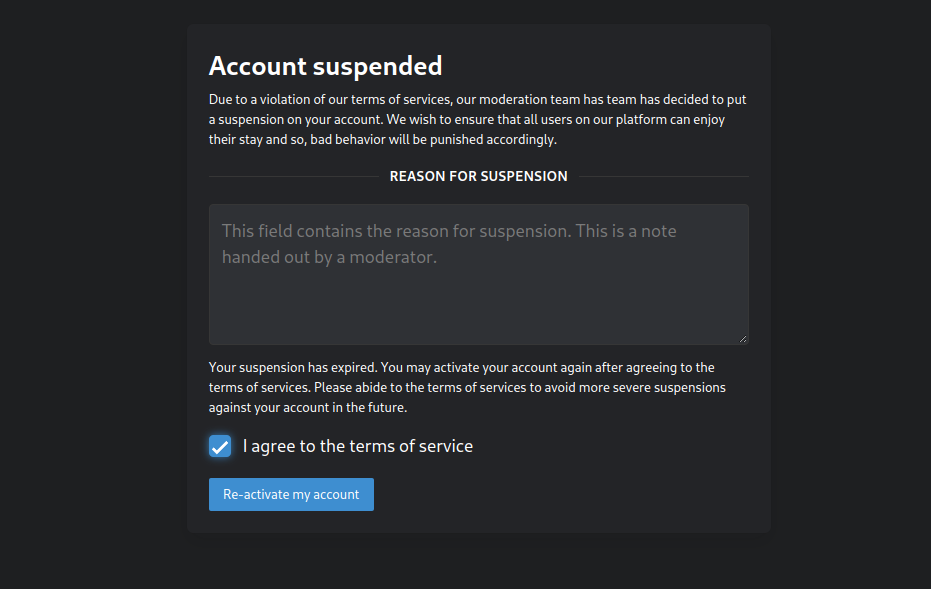 The major difference in contrast with the original Cubash is that we as moderators can now choose a preset time, or decide entirely how long your suspension lasts. For example, a warning now is just a suspension the expiration date set to right now, while an account deletion is equal to a suspension with no expiration date.
I think that this system will help us better hand out proportional suspensions with more options than we had before.
I hope that this is the last time you will see this screen, however…
Item creation
Uploading your own items to express yourself and share your creativity has always been a core part of Cubash. This has returned with our all new item creation page.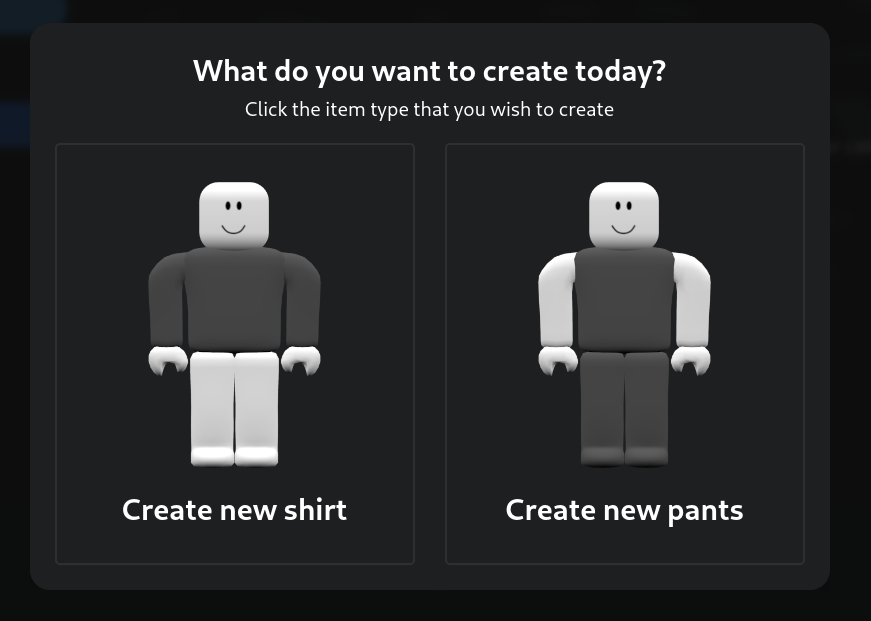 Unlike the previous iteration, we now show a visual representation of the item you are about to upload to our platform.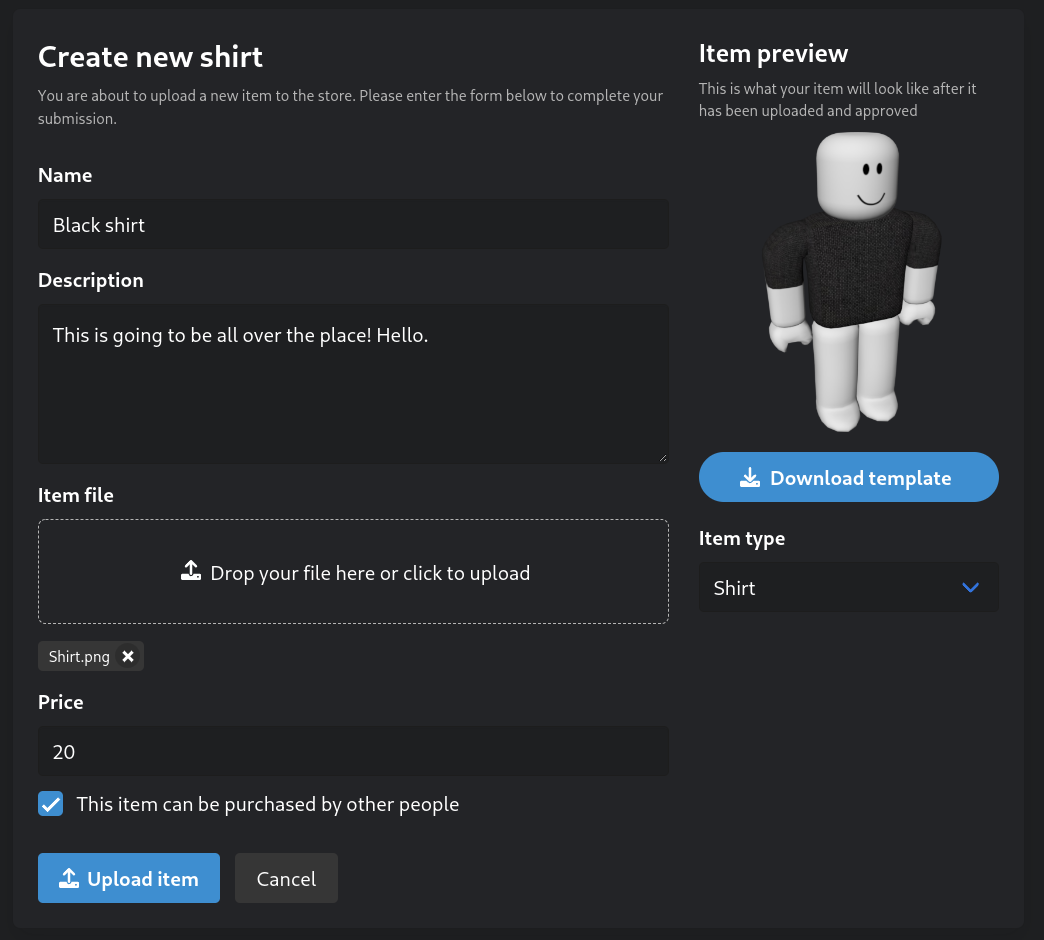 Creating an item is very easy. You download a template for the relevant item type, you texture it and you just drag and drop it in the huge canvas. You will instantly get to see how your item looks like as well.
When you click "Upload item", your item gets sent to us for review. After that, everyone (if you allow it to) will be able to use your creation on their characters. How exciting!
Store page
This is your way to discover the newest and greatest on Cubash. You will be able to see every item on the entire site and customise your character with everything Cubash and its community (which could also be you!) has to offer.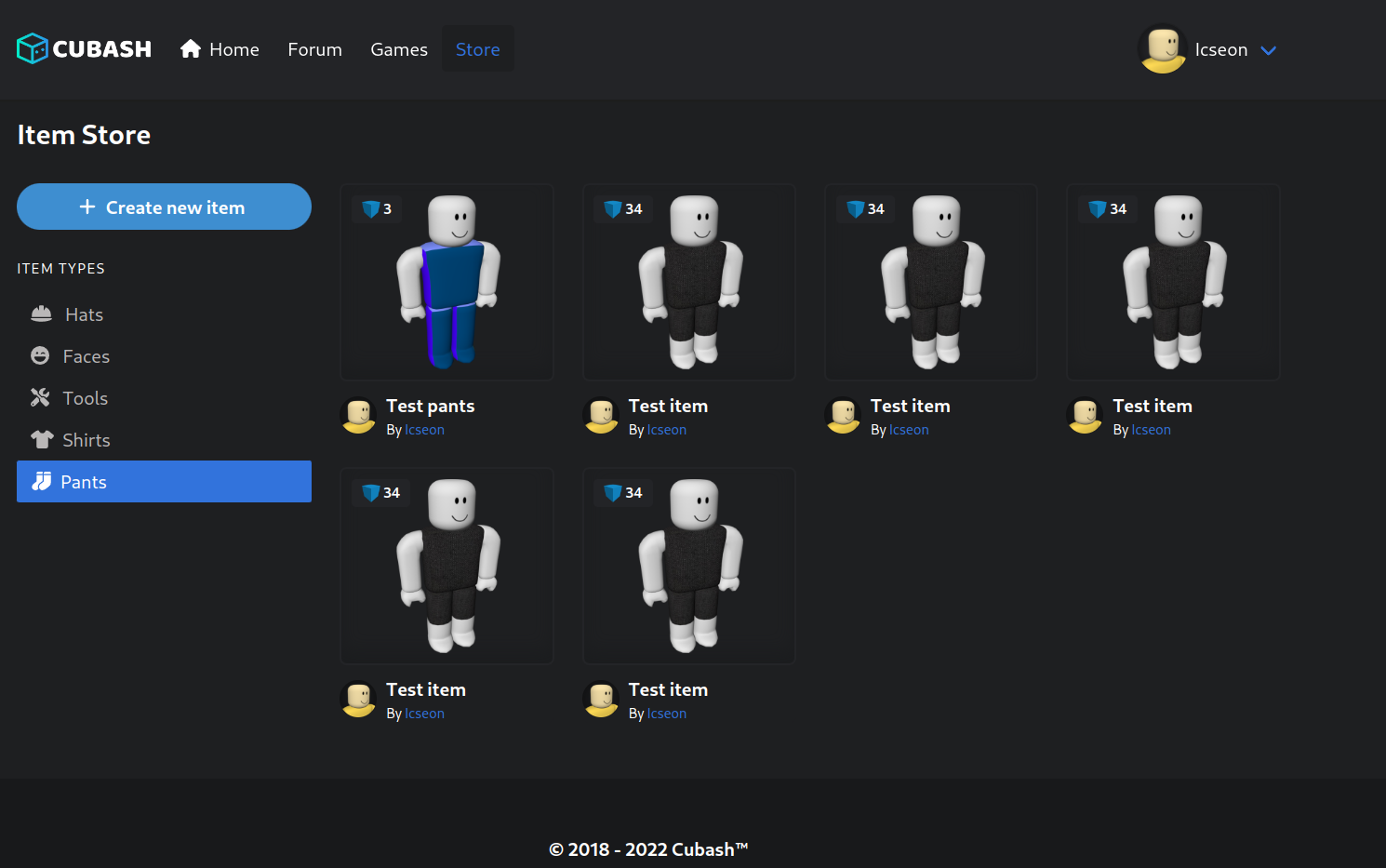 By clicking an item, you will be able to see more information. But I have not yet made that part. I am sure it will appear next week. ;)
Thanks again
I thank everyone for following the development of Cubash.
Next week I am to finish the store functionality after which I will be looking into a way for us to upload hats, faces and tools and finish the character editor, so you can create your very own identity (other than just colors).
— Icseon