Matokai — Keeping everyone safe. Stay in the loop with notifications
Stay posted with notifications, more privacy settings and NSFW detection
Welcome back — introduction
👋 Hello everyone.
It is time for a new post about the development of Matokai.
I have been focusing on enhancing the user experience for Matokai by implementing features that will make using Matokai easier and more safe for everyone.
Let's dive right in what's new for Matokai.
Automatic NSFW detection
To be perfectly clear, I am not going to be allowing NSFW content of any kind on Matokai. To prevent bad actors from uploading such content, I have been working on an AI to detect and block that content from ever being uploaded to Matokai.
The AI works by analyzing the image (or in the case of GIFs, analyzing each frame), and it will attempt to predict if it is safe for work or not and provide scores based on its results. If the unsafe score is too high, Matokai will block the image from being uploaded to keep everyone safe.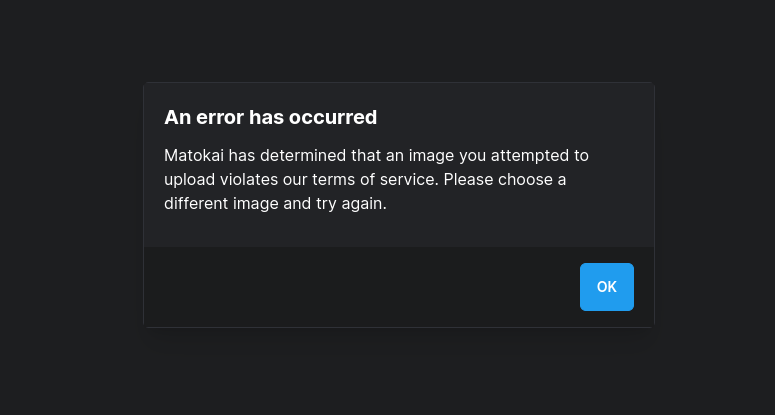 I understand that this might be drastic, however, I can not take any chances with potentially illegal content. Let's make sure such incidents simply do not occur on Matokai.
Through the testing I have done so far, it has not blocked any image that is safe.
More control over your privacy — typing preference
Are you uncomfortable with everyone knowing you are typing up your next message? No need to be! You can now disable this indicator in your privacy settings: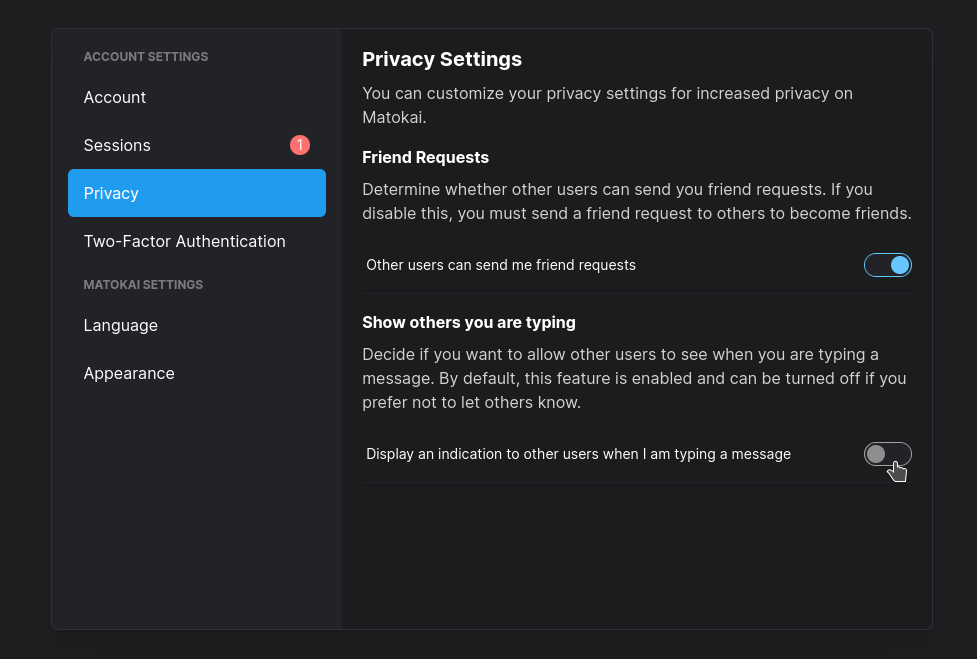 Once you disable this indicator, you will still be able to see others however nobody can see you. So, if you tend to write unfinished messages and backtrack on them entirely, nobody will ever know.
Not English? No problem!
Up until now, it was only possible to change your language after you have signed in. Now it is also possible to change your language to any of the languages Matokai currently supports before even creating an account.
The language you have selected before creating an account will be carried over to your account automatically as well.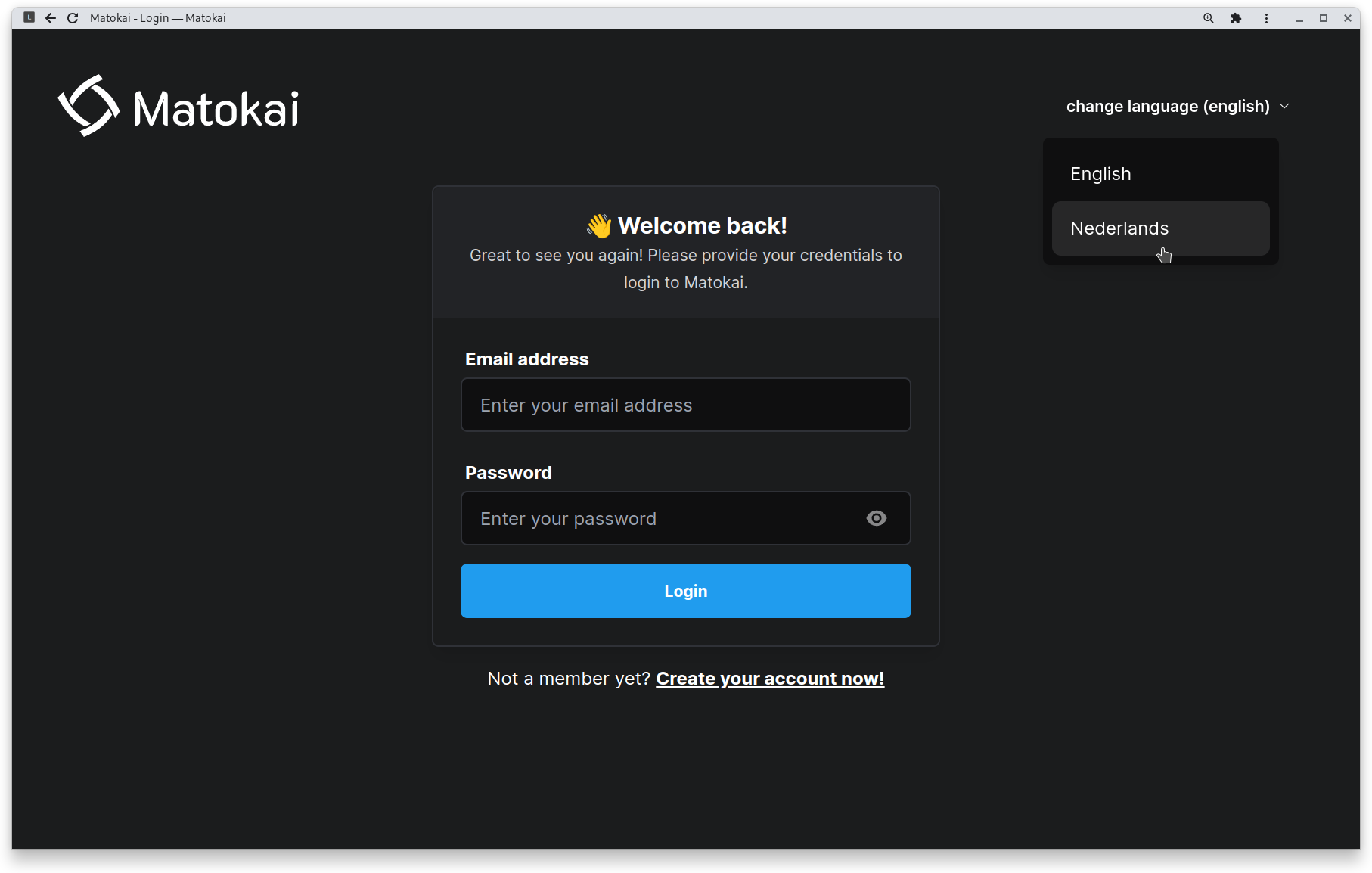 At this moment, Matokai only supports two languages: English and Dutch (the languages I know fluently). I will be open sourcing the language JSON file in the future to allow everyone (and yes, you too) to help me out with more languages.
Stay in the loop with notifications
I have implemented notifications that you will receive once you receive a new message from other users. Matokai previously only had a sound that would play once you received a new message.

This will hopefully make it easier to stay in the loop about new messages and events from your friends and others.
Thank you
In the previous post I have already outlined what is next. That has not changed and that is still my schedule.
Thank you for following the development of Matokai.
— Icseon